Computerized
Color Matching
We utilize many methods to ensure as close to an exact match as possible. Every paint has variances and different color tones and with the use of our applied techniques and deep industry knowledge.
We have access to both manufacturers' worldwide databases so when we pull a color code we are able to view which exact chip has been used the most on a global scale.
The same color of your car has up to 50 variances and can turn out different based on which factory it was painted in, the air conditions, temperature and humidity, even where the car stands in the production line. So we know no two colors are the same in many instances and have developed technologies to remedy for that.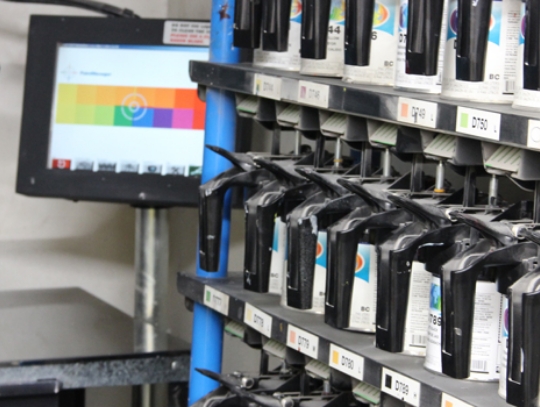 With the combination of highly trained and experienced painters, age old color matching techniques, and hi-tech state of the art computerized color matching equipment, we are able to match any color imaginable.
For more information about our Computerized Color Matching services you can email us or call at Call (650) 592-1405.